Top stories at 9 pm, Feb 8: PM Modi's Rajya Sabha address, Sasikala takes on Panneerselvam, RBI to raise withdrawal limits
From PM Modi's Rajya Sabha address to no limit on money withdrawal from March 13, here are the top five stories at 9 pm on Wednesday.
Art of taking bath wearing raincoat can be learnt from Manmohan Singh: PM Modi
Prime Minister Narendra Modi took a dig at former Prime Minister Narendra Modi during his speech in Rajya Sabha on Wednesday evening. PM Modi expressed surprise at the 'clean' record of Dr Singh as he ran his UPA government which came under various corruption allegations. The entire Congress contingent staged a walkout of the house after Modi's remarks. READ MORE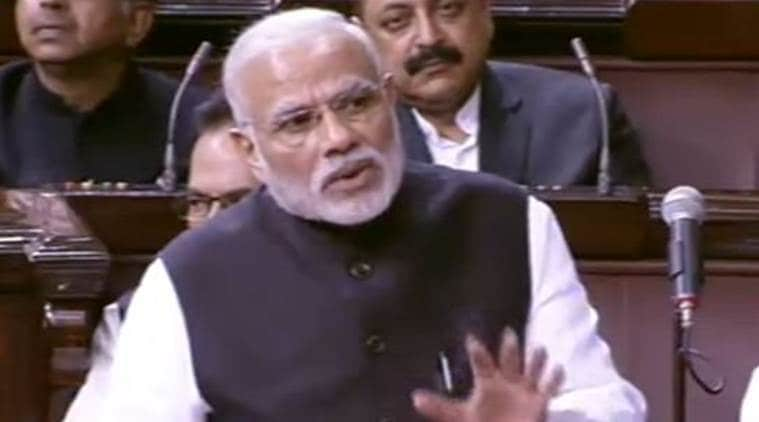 Prime Minister Narendra Modi in Rajya Sabha. (Source: ANI photo)
My responsibility to end wrongdoings of Panneerselvam, says Sasikala
AIADMK has been seeing high-voltage drama that began Tuesday night after the never-before rebel O Panneerselvam stood up against party general secretary VK Sasikala and claimed that he was forced to resign from his post of chief minister of Tamil Nadu. Taking the battle forward, Sasikala addressed the media Wednesday, casting Panneerselvam as a 'traitor' and said that traitors have never won and that they will be shown the right path. She also said it was her responsibility now to bring Panneerselvam's 'wrongdoings' to a stop. READ MORE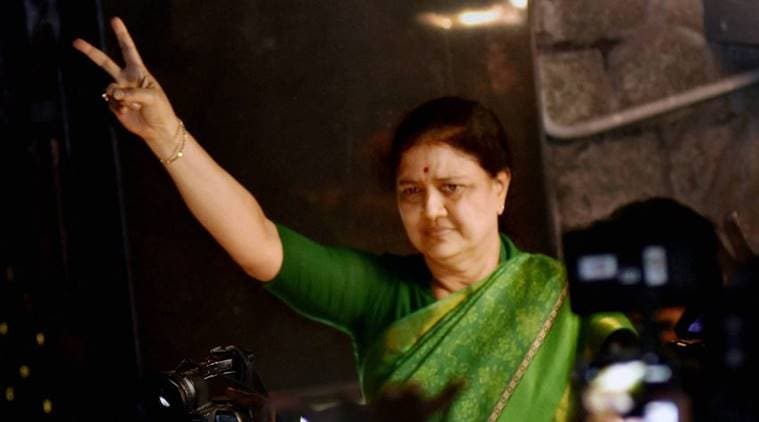 AIADMK General Secretary V K Sasikala.
RBI to raise weekly withdrawal limit for savings accounts to Rs 50,000 from Feb 20, no limit from March 13
In a major relief to people across the country, the Reserve Bank of India announced on Wednesday that the weekly withdrawal limit from savings account will be raised to Rs 50,000 from February 20, while adding there will be no limit from March 13 onward. The central bank has last month retained the weekly withdrawal limit of Rs 24,000 on savings bank accounts despite the Election Commission asking it to relax the weekly limits for candidates contesting the Assembly elections in five states. READ MORE
China defends blocking US' proposal to impose UN ban on Masood
Masood Azhar
China on Wednesday defended its decision to block the US' proposal in the UN for designating Pathankot attack mastermind and JeM chief Masood Azhar as a global terrorist, saying the "conditions" have not yet been met for Beijing to back the move. Replying to a spate of questions on China putting a technical hold for the third time on attempts to list Azhar as a global terrorist, Foreign Ministry spokesman Lu Kang told a media briefing here that Beijing resorted to this move to allow the "relevant parties" to reach a consensus. READ MORE
Donald Trump's travel ban decision in hands of federal appeals court judges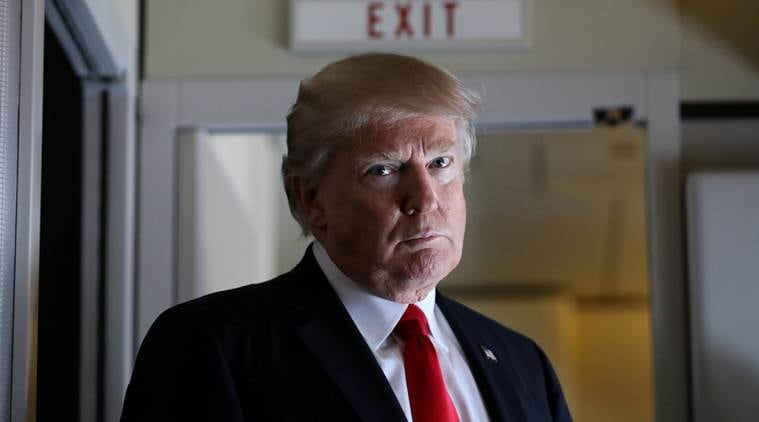 US President Donald Trump. (File photo)
A federal appeals court will decide whether to reinstate President Donald Trump's travel ban after a contentious hearing in which the judges hammered away at the administration's motivations for the ban, but also directed pointed questions to an attorney for two states trying to overturn it. It was unclear which way the three judges of the San Francisco-based 9th Circuit Court of Appeals would rule, though legal experts said the states appeared to have the edge. READ MORE